Hi, I'm Blake Erickson!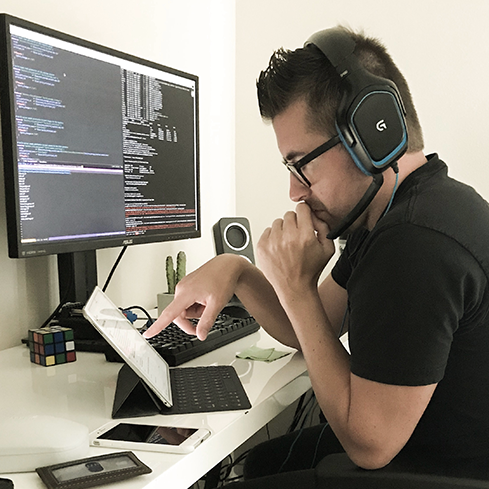 That's a picture of me in my current home office trying to figure something out for work.
I'm employee #11 at Discourse where I mainly work on devops type stuff. I love all things programming and improving my craft.
Most importantly though I'm a husband to a beautiful red head and a father to two cute kiddos.
While I am a little bit obsessed with computers my family really does come first since life would be pretty meaningless without them. We like to do lots of things together as a family like mountain biking in the summer and skiing (I snowboard) in the winter. We also all like to play Minecraft together.
I like to go to gym most mornings as a way to get out of the house and get some exercise. I feel like I have better days when I work out so I've been trying to make a good habit of going regularly.
One thing that I've been focusing on though is getting enough sleep every night. Even if that means I don't go to the gym. Maybe its just because I'm over 30 now, but I've definetly realized the benefits of getting a full nights rest because I'm way more productive at work and I'm way more pleasant to be around.
Thank you for stopping by and reading my blog!
-Blake